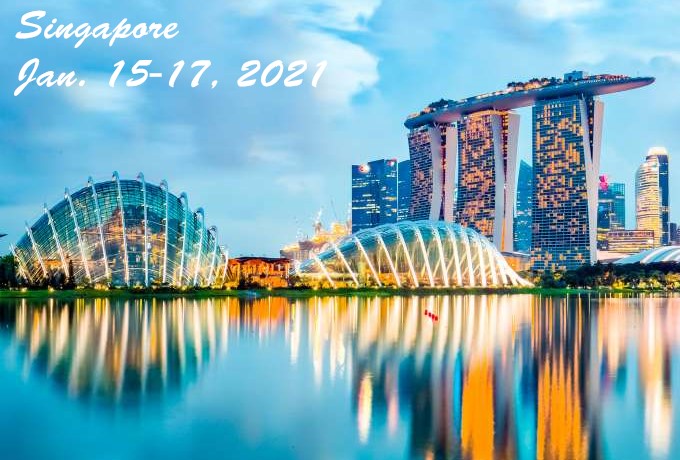 Welcome
2021 International Symposium on Connected and Autonomous Vehicles (SoCAV 2021) will be held in Singapore during January 15-17, 2021.The conference is dedicated to provide the platform and opportunities for researchers, scientists, engineers and scholars to exchange and share their experiences, new ideas and research in the common research field of Connected and Autonomous Vehicles, and to discuss practical issues, the challenges encountered as well as the solutions adopted.
The SoCAV 2021 conference commmittee is excited to invite authors and scholars from all over the world to participate in this siginificant conference, to enhance our knowledge and creat new knowledge to help promote the advances and changes of the joint academic researches.
Submission
The SoCAV 2021 conference is now in the process of soliciting submissions of original and innovative papers. Authors are encouraged to submit original and previously unpublished papers. The submitted papers must not be previously published or accepted for publication elsewhere, and must not be submitted to any other conferences before and during the SoCAV 2021 review process.
Submission Methods:
1, Submission via online submission system.
2, Submit your paper to the conference official email address directly: socav@iaeeee.org.
*Any questions during your submission process, please always do not hesitate to contact us via socav@iaeeee.org.
Program
Jan. 15, 2021: Registration+conference materials collection
Jan. 16, 2021: Keynote Session+Parallel Sessions
Jan. 17, 2021: Parallel Sessions+Social Networking Event
Presentation Methods
1, Oral Presentation
Authors who submit the full paper or abstract will be encouraged to do the presentation on the conference site. Each presenter will deliver a brief talk about their research within 15 minutes(including Q&A).
2, Poster Presentation
Authors of full paper or abstract can also choose to do their presentation via poster presentation. The presenter will be encouraged to do a brief introduction about their research, and then stand near by their poster to answer the possible questions from other participants.
3, Listener
Scholars without submitting papers or abstracts are also welcomed to join us as a listener. The participants will be encouraged to send the complete registration form with the payment proof to socav@iaeeee.org to finish the registration. All sessions of the conference will be accessible to registered listeners.
Call for Participants
We always welcome scientists, scholars, researchers, professors, engineers and managers from all over the world to join our SoCAV 2021 conference as speakers, committee members, presenters, listeners and volunteers, to communicate with other participants on the topic of common interest and bring home the newest research findings, so as to improve the scientific innovations on Connected and Autonomous Vehicles.
If you are interested in joining us, please feel free to contact us via the conference official email: socav@iaeeee.org.